SENEGALS AND OTHER POICEPHALUS

Bonnie is a female red-belly, a species related to the Senegals etc. She's an older bird, in good health, and likes to be near people without being handled. She's used to flying free in an open aviary.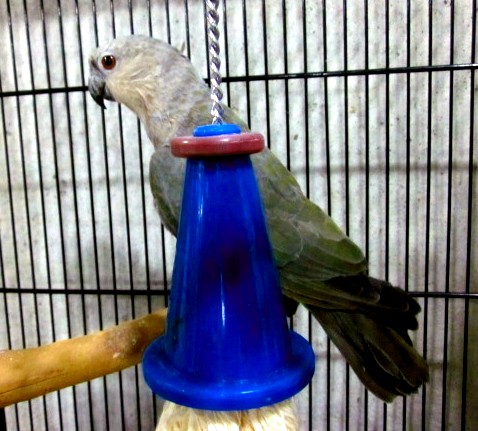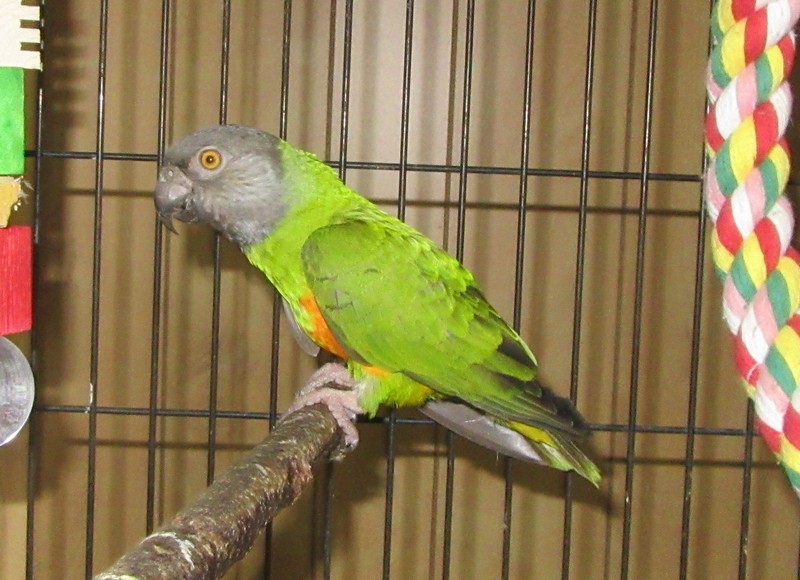 Igor is an 18 year old male Senegal. He's currently very cage bound and territorial, and will need someone who knows how to work through that stuff.