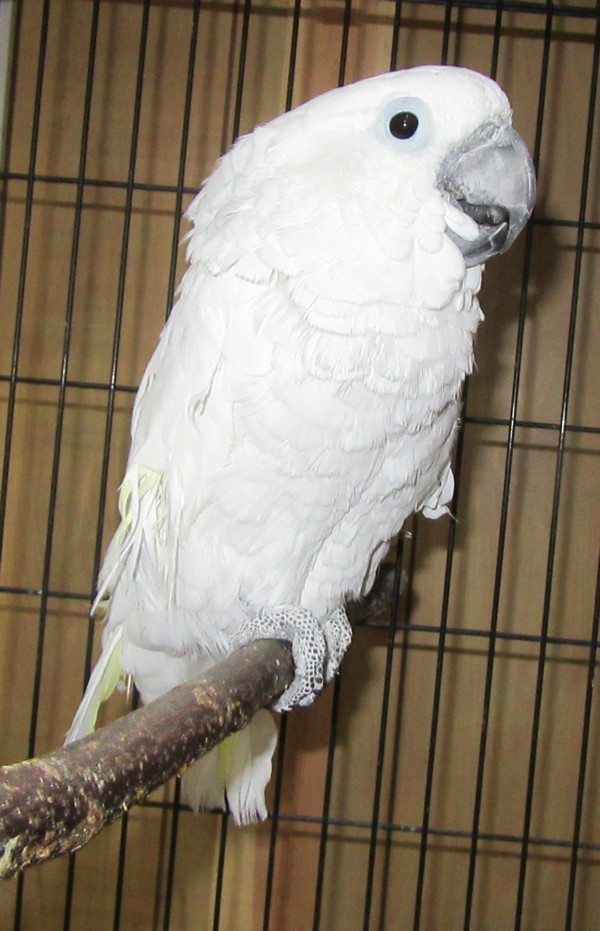 Spankey is a 35 year old male umbrella. He's shy and will need time and patience to become confident. He chews his wing feathers, so he looks a little rough.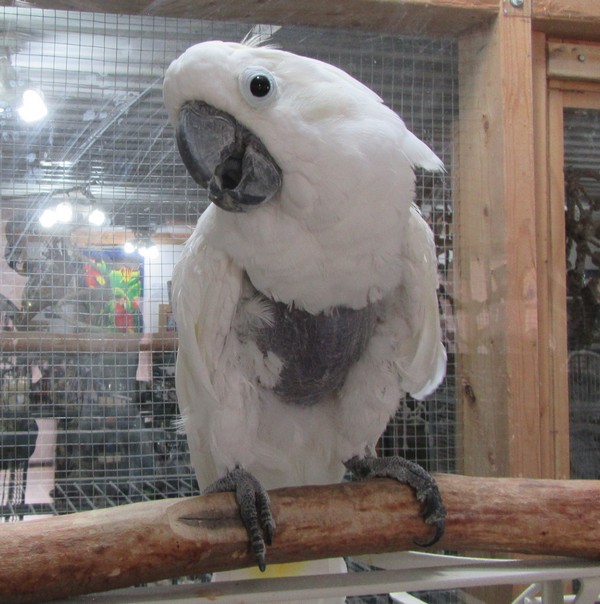 Leo is a 14 year old male unbrella. He has all the usual cockatoo chartacteristics...entertaining, playful, nippy, noisy, messy, etc. He's had a plucking situation and it's too late for him to regrow.

Corky is a male U2, getting close to 50 years of age. Most of the time he's pretty mellow and friendly, though he doesn't do well around dogs, and expects his attention dosage or he gets loud.

ON HOLD

Cockatoos, especially the larger ones, are probably the most challenging parrots there are. They are often extremely noisy for long periods, demand lots of attention, and can be unpredictable in their behaviour. They are heavy chewers and hard biters. We usually want people with cockatoo experience for these guys, and don't like to place them where there are small children.