AFRICAN GREYS

These birds are typically shy about new people and things. It takes patience to gain their trust, and adopters must be able to read their behaviours and understand what they are afraid of or need.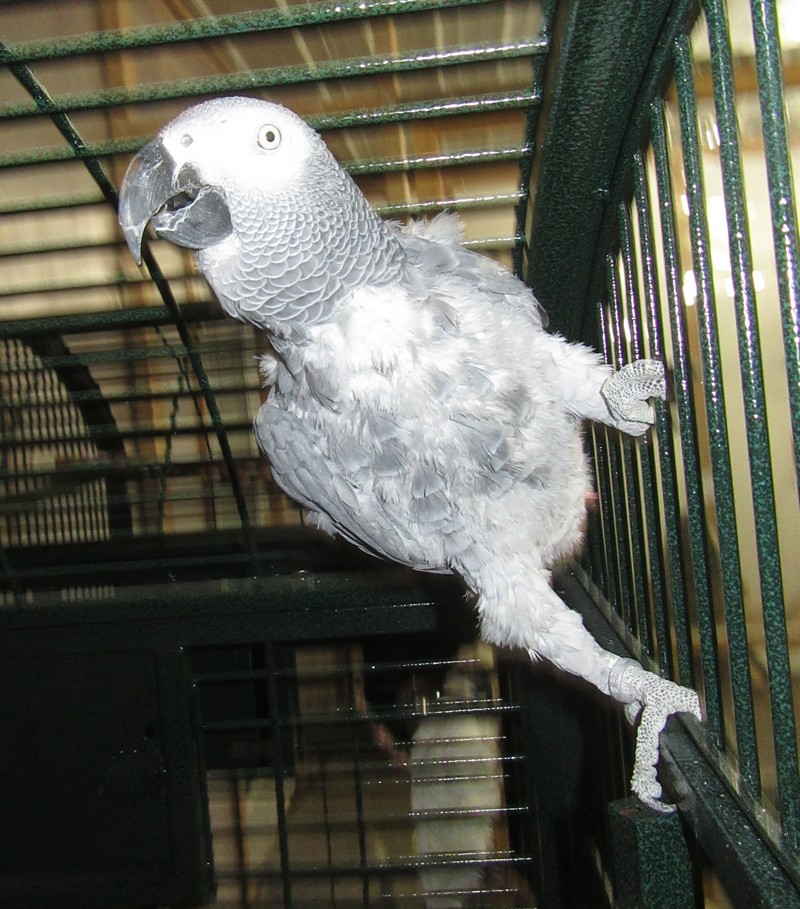 Dusty3 is a Congo grey, age about 25. He has a plucking issue probably caused by stress and smoke, and we hope to get that under control. Like many greys, he's a bit shy and nervous.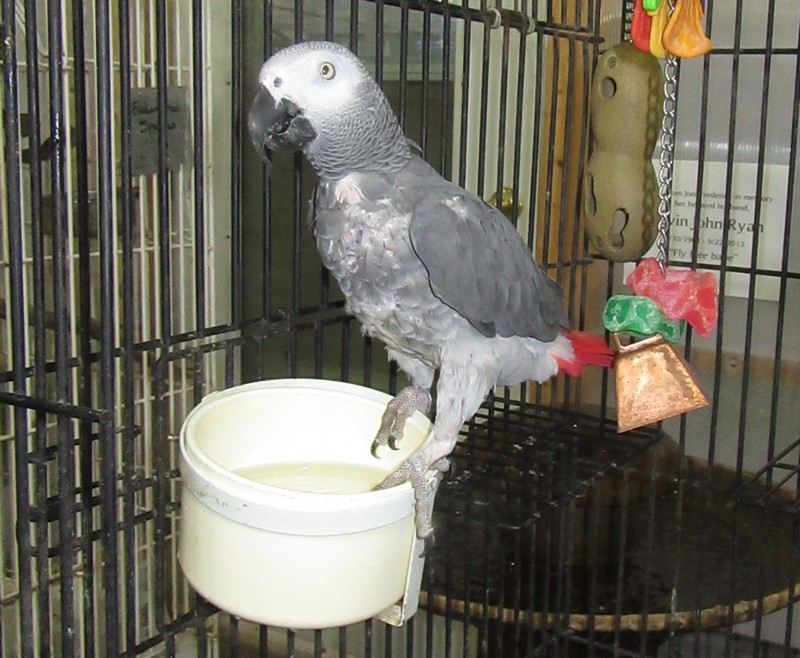 Maggie is a female Congo aged about 18. She's turning out to be pretty tame and snuggly, at least with women.