These birds are staying here until they can return to their own homes. They are not up for adoption.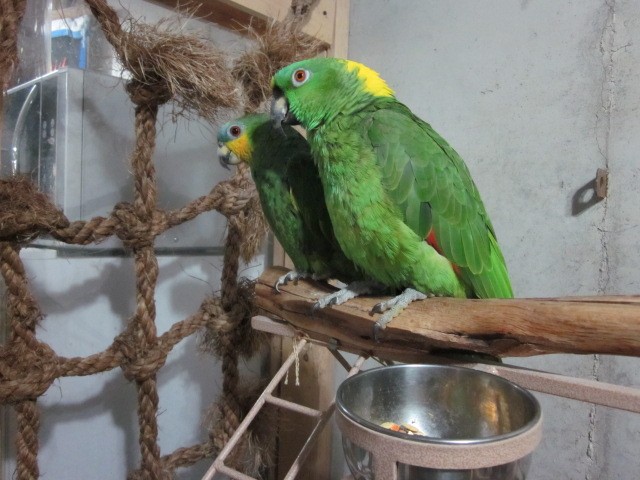 Hercules and Madison are orange-wing and yellow-nape amazons. They're long-term boarders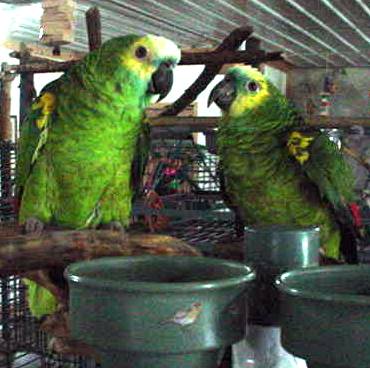 There may be a chance that Simon and Jammers can go back home...we're hoping for that, and won't consider placing them unless/until it's ruled out.