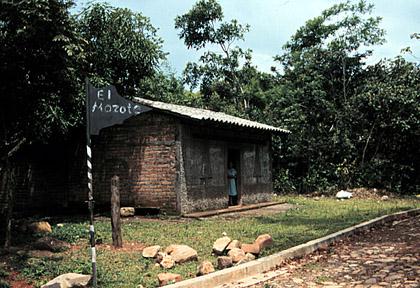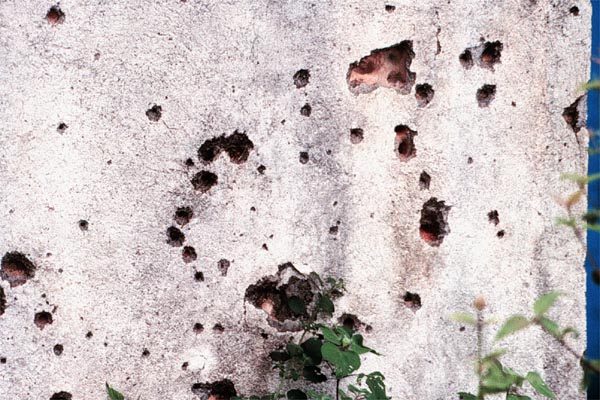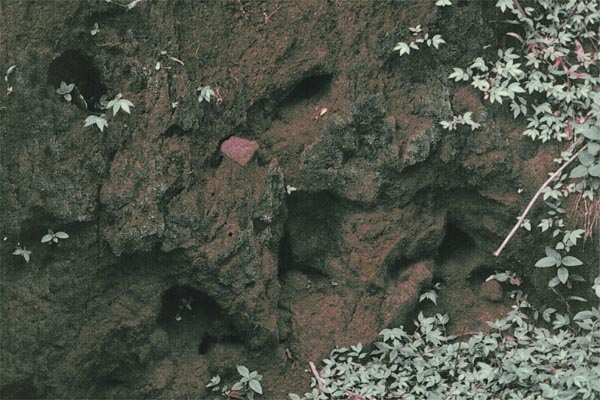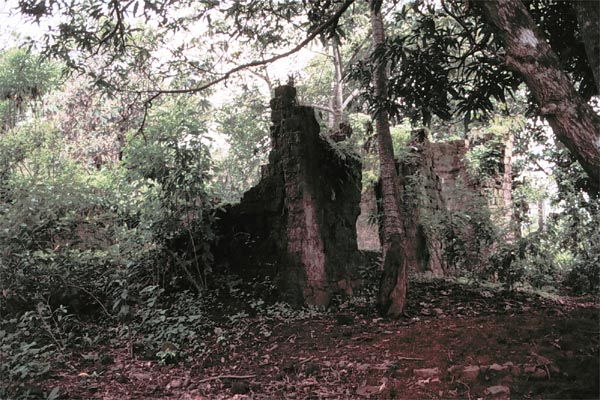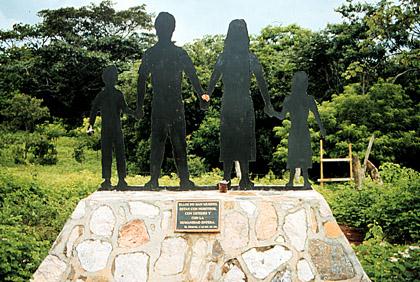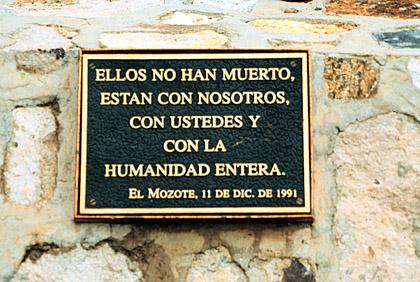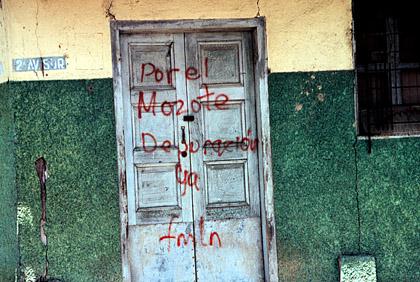 In 1981, the US-trained Atlacatl Battalion of the Salvadoran army massacred hundreds of civilians in the village of El Mozote. They were uninvolved in the war, and had taken refuge there to escape an offensive against the FMLN. Men and boys were herded into the church, which was burned. Women and girls were first raped, then shot. Although US State and Defense Dept. investigated and were aware of the massacre, the US government and specifically President Reagan labelled reports of it as "communist propaganda". 

A bullet-pocked wall on the community center in El Mozote

From this pit, in 1993, international forensic investigators removed the remains of 250 people, including over 100 children under the age of 10.

These are the ruins of the church in El Mozote, where the men and boys of the village were killed.

The monument in El Mozote. The plaque says

"THEY HAVE NOT DIED; THEY ARE WITH US, WITH YOU,  AND WITH ALL OF HUMANITY"

grafitto on a door in San Salvador in 1991

" for El Mozote, cleansing now" signed by the FMLN