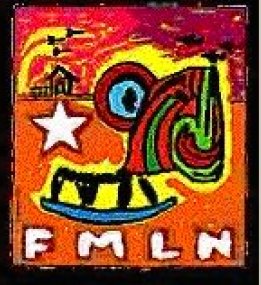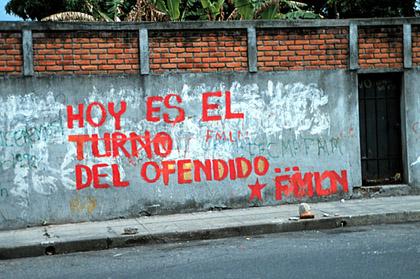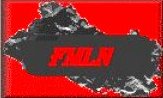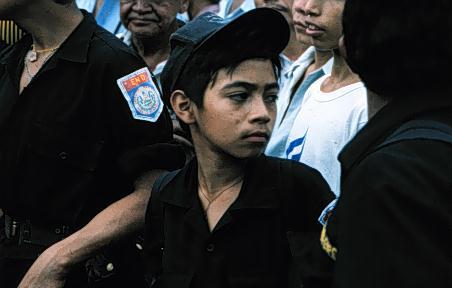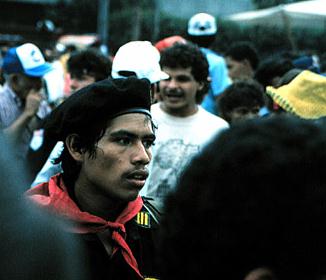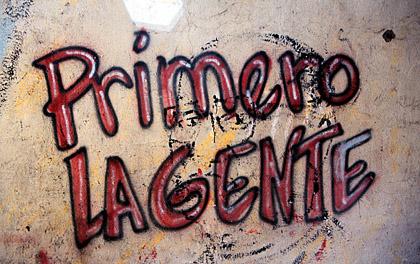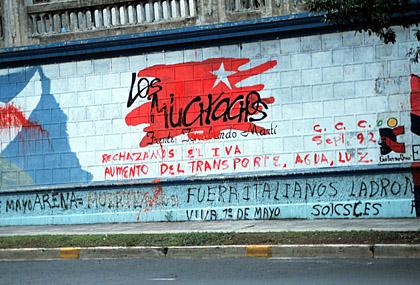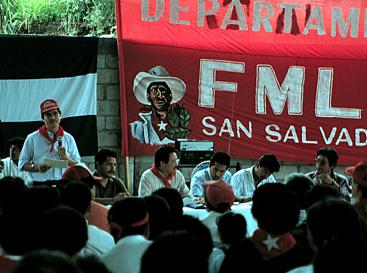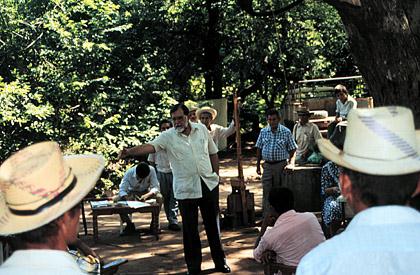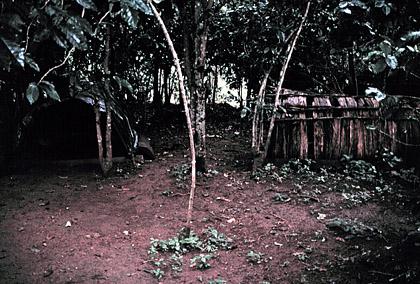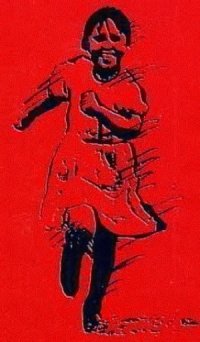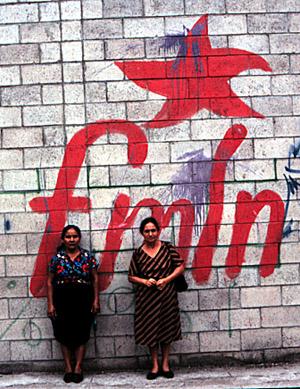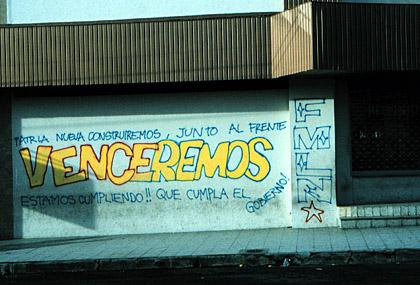 Gerson Martinez speaking at the first convention of the FMLN as a legal political party in 1993.

"Today it's the victims' turn."

the three bars make this guy a company commander

He claimed to be 14, which I doubt; the others said he'd already been a fighter for three years.

Guard at the entrance to party HQ in Santa Tecla

Schafick Handal speaks to a gathering of campesinos.

women in front of an FMLN mural

a concealed camp in the area of the Guazapa volcano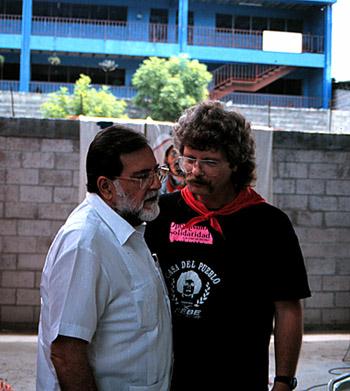 This is me with Schafick Handal at the FMLN convention in 1993.